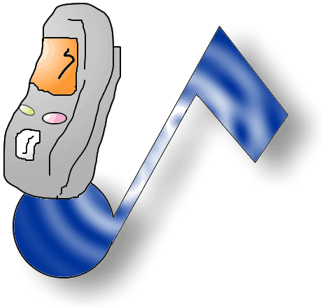 IKANI'S FREE 'AFRICA SOUNDS' RING TONES
---
Check out this collection of more than 60 ring tones for your mobile phone. They include monotones, polytones and real tunes all made from unique African sounds. Download them straight onto your computer.
Add these cool and, even funny, drumbeat, flute and voice sound files to your phone and share the fun with your friends and family.
The ring tones come in the form of MIDI, SMAF and 3G sound files depending on whichever suits your phone best.
The MIDI files come in two formats so if one doesn't work on your phone you can try the other one.
The 3G sound files are in two formats as well - .AMR (for Narrow Band) and .AWB (for wide band).
Check out the crazy, Nigerian voice real tunes.
Listen to different versions of the tones and choose the ones you like best.
All the tones are together in a zipped pack which you can download, unzip and then transfer from your computer onto your phone. You will need WinZip.
Once downloaded onto your computer, you can use special cables or infrared capabilities available on some phones and computers to store the tones on your mobile.
Feel free to share them with other friends and family.
You can also use your phone to surf onto the new http://tagtag.com/ikanimobile site for more exciting stuff for your mobile phone such as wallpapers.
Allright so get them now.


Download
---
COPYRIGHT ISMAILA IKANI SULE '25/2K+5.