GROUP ONE DIMENSION LIMITED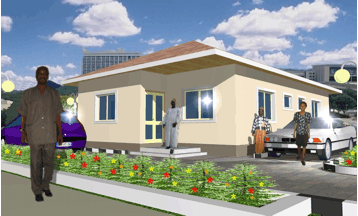 Group One Dimension Limited was incorporated by a group of practicing Nigerian Architects to provide a full range of Multi-faceted Professional Consultancy Services, in the field of Architecture, Planning, Project Management and Interior Designing.
In addition to these we also undertake
Turnkey Projects (design & build)

Building / Civil engineering works

Garden & Urban Landscaping

Interior Design & Decoration

Furniture Design & Construction

Specialized Building Services and Installations.
In order to provide the best services always we have a crop of efficient, young, dynamic and qualified Nigerian Architects who are constantly being trained and retrained on all facets of our business. In addition to keeping abreast with happenings in the global village we maintain strong professional contacts not only with our colleagues but also other specialized firms. This ensures you get the best professional service anytime you call upon us to serve.
Within the few years of our existence we have developed a unique client friendly system of rendering our professional services through our full complement of staff. This method has ensured that the few clients we have been most privileged to serve be it, government, government parastatals, corporate organizations or private individuals have all received world class services.
Contact;
Corporate Head Office
20A Maikano Road
Kaduna.
Tel: (234)080-23197901, 08044101554, 08023327605
Homepage: http://g1dim.tripod.com
Email: ogroupone@yahoo.com , abusule@yahoo.com