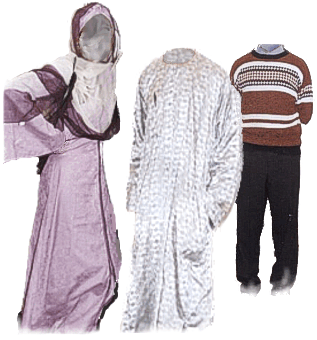 ABBY FASHION BOUTIQUE
Clothes for men, women and children - gowns, blouses, shirts, trousers, dresses, school uniforms, T-shirts, bags - all designed and tailor-made according to your specifications. We are in touch with the latest fashion trends so you get designs and styles which are 'it' at the moment. Or if you prefer conservative/traditional work, we can handle whichever specifications you have for us. We also search for and purchase desired textile material for our customers' convenience.
Tell us what you desire and let us satisfy and delight you with our expertise.
Visit us today!
Contact:
Abby Fashion Boutique
Ilorin Road, Off Independence Way,
Kaduna, Nigeria.
Or call and ask for Habiba on: (234)080-34534974