Are you new to the Internet? Know someone who is? Are you looking for some tips to improve your use of the Internet? Need something to teach new learners and beginners with on the basics of the Internet?
Look no further! "I'm New Here...", The Internet: Some Basic Tips is just the thing for you!
This 27-paged work is easy to read, illustrated and contains the very basic information you need to better understand the Internet. What more it is absolutely FREE for you to download and enjoy!
Download it now (scroll down for the file version you want):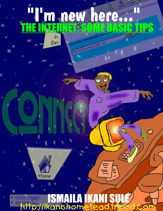 MS Word document, 448KB (size),
view before saving (or right click and Save Target As... to download right away)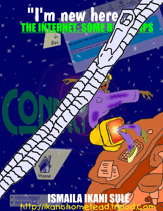 MS Word document - ZIPPED VERSION, 378KB (size),
click and download immediately